Menu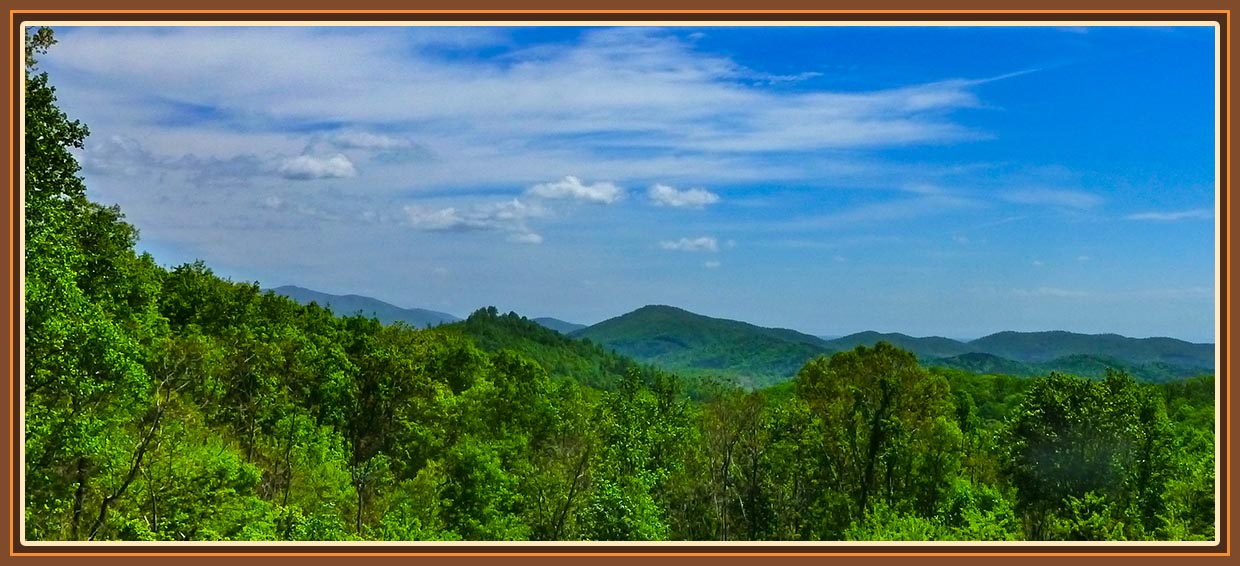 Sunrise Cabin's Favorite Road Trips
Blue Ridge Parkway - The Blue Ridge Parkways is the longest rural parkway in the United States. It runs 469 miles, connecting the Great Smoky Mountains in southern North Carolina to Shenandoah National Park in northern Virginia, and stretches across the southern Appalachian Mountains.
Cherohala Skyway - The Cherohala Skyway is a beautiful 36-mile national scenic byway. The highway runs between Santeetlah Gap 11 near Robbinsville, North Carolina, and Tellico Plains in Tennessee. Officially the Cherohala Skyway is State Route 143 in North Carolina and State Route 165 in Tennessee.
Forest Heritage Scenic Byway - Ride through the beautiful Pisgah National Forest. Start at the intersection of HWY 64 and State Highway 215, near Rosman. Travel north up 215 to Woodrow. From Woodrow take State Rt. 276 South. This is a wonderful road that goes by Looking Glass Falls. At the end you can head towards Brevard and onto Hwy 64, which is a great ride through the Sapphire Valley Ski Area to Highlands, then up to Franklin and then on to Murphy.
South Mountains Scenery ByWay - The South Mountain Scenery By-Way begins on highway 226. It is a 33-mile scenic drive through the foothills of the Blue Ridge Mountains. The central section of this scenic by-way travels through the lower southwestern section of the South Mountains in the northeast corner of Rutherford County's "Golden Valley" region. Though the by-way begins or ends (depending on what direction your coming from) from the town of Marion in McDowell County, North Carolina from the north and Polkville Cleveland County, North Carolina from the south. The heart of the scenic drive travels through Rutherford County's Golden Valley in the southern regions of the South Mountains which formally gives the scenic by-way its name.
Cherry Bounce Trail - The Cherry Bounce Trail in Rutherford County, North Carolina is a mostly rural historic scenic driving tour that cruises through the central foothills, valleys and northeastern mountains of this remarkable and officially oldest governing body in far Western North Carolina. Featured along this auto sightseeing tour is the beauty of the county's landscape along with its impressive rural history of the Colonial settlers that predate the Revolutionary War along with other historical and more current events.
Drovers Road By-Way - The historic Drovers Road By-Way travels through the mountain narrows along the floor of a steep river gorge as it winds along an ancient riverbed surrounded by wilderness beauty and natural wonders. From there the road ascends a mountain slope before crossing its gap and descending into the beautiful broad mountain valley interior of the Blue Ridge Mountains. The Drovers Road; originally considered an early turnpike, is a natural access into the interior of the Blue Ridge Mountains for drovers who were moving livestock, mostly flocks of turkeys and some geese, herds of hogs and some cattle in and out of the mountains to the markets.